Twelve Events Across Australia And New Zealand To Check Out This Long Weekend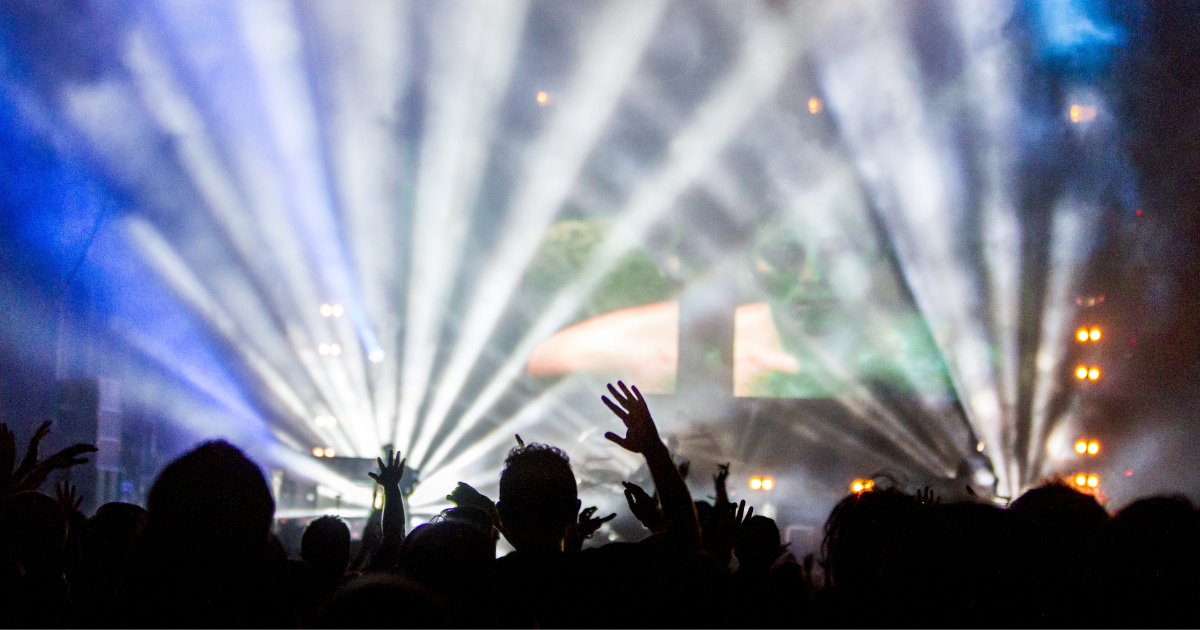 The long weekend is almost upon us and if you're as indecisive as we are, you're going to need some inspiration to help you make that mind up of yours. Check out twelve of our favourite local events happening across Australia and New Zealand that are sure to keep you all gigged up this long weekend.
NSW


Future Art - Follow the White Rabbit
Thu 1 - Sun 4 April @ Brazen Lot - Paddington Town Hall, NSW
Future Art is back for another amazing and immersive showcase of Crypto Art. The team behind Future Art are taking art to the next level, combining HD projections, digital display frames, AR and VR, redefining art ownership through the use of blockchain technology. Artists featured in the exhibition include Carlos Marcial, Jon Noorlander, Eclectic Method and heaps more. Secure your tickets HERE.
For Folk Sake
Thu 1 April @ Petersham Bowling Club, NSW
Sydney NOW takes over Petersham Bowling Club for a night of spellbinding music from three amazing local acts, Julia Johnson, Charlie & Jensen and Little Clouds. Don't miss out on tickets! Get yours HERE.
Andy Bull
Sun 4 April @ La La La's, NSW
To celebrate his much-anticipated return from hiatus, Sydney's beloved producer Andy Bull will be playing solo renditions of his alt-pop gems Baby I Am Nobody Now, Keep On Running, Talk Too Much, Dog, and more at La La La's this Sunday. More info and tickets HERE.
VIC


Lastlings
Thu 1 - Sat 3 April @ 170 Russell, VIC
Restrictions have started to ease in Victoria and additional tickets have been made available for electro-pop duo Laslings sold-out shows at 170 Russell. The duo will be performing tracks from their acclaimed debut album 'First Contact'. More info and tickets HERE.
Inverloch Sounds of Summer
Saturday 3 & Sunday 4 April @ The Glade in Inverloch, VIC
Sounds of Summer bring a bunch of amazing acts to the beautiful Victorian coastline in Inverloch this weekend with performances from the likes of Daryl Braithwaite, Ben Lee and Jack Botts. Nab yourself a ticket HERE.
QLD


The Jungle Giants (DJ Set)
Mon 5 April @ LYOT Club Gold Coast, QLD
Join the YOT Club on Easter Monday as they host Aussie Icons, The Jungle Giants, for an exclusive day time DJ Set. Book your spot HERE.
WA


Complete - Move Over Tour
Thu 1 April @ Prince of Wales, Bunbury, WA
Local emcee Complete celebrates his latest single release 'Move Over' with a headline show at Prince of Wales in Bunbury this Thursday night. More info and tickets HERE.
SA


Cove Street w/ The Max Headroom & Ronan
Fri 2 April @ Crown and Anchor Hotel, SA
4-piece outfit Cove Street celebrate the release of their fresh new single 'Salmon Sunsets' this Friday night at Adelaide's Crown and Anchor Hotel. Their funky twist on indie/surf rock is sure to get you grooving on into the weekend. The outfit will also be joined by local supports The Max Headroom and Ronan. Get tickets HERE.
ACT


Ministry of Sound Classics
Sun 4 April @ Assembly, ACT
Ministry of Sound and Friction Presents are celebrating the golden era of Dance Music this Easter Sunday at Canberra's Assembly with an insane all-star lineup including DJ sets from John Course, Kid Kenobi, Chris Fraser and more. Score a final release ticket HERE.
Based in Perth? the Ministry of Sound crew is also hosting an event at The Court Hotel on Saturday night. More info and tickets HERE.
TAS


C.W. Stoneking
Thu 1 - Sun 4 April @ Stefano Lubiana Winery, Pub Rock Diner in Devonport & Longley International Hotel
Australian blues musician C.W. Stoneking is heading deep south this weekend, bringing his unique blend of American roots infused blues music to Longley, Devonport and Granton. Limited tickets still available, get yours HERE.
New Zealand


SOL3 MIO
Fri 2 April @ Black Barn Vineyard, Hawke's Bay
Kiwi operatic pop vocal trio Sol3 Mio are set to perform at Black Barn Vineyard this Friday, bringing with them a repertoire of classics, as well as some new material too! If you're in Hawke's Bay this long weekend we suggest you go check them out. Book tickets HERE.
-
Molly Payton
Thu 1 April @ Tuning Fork, Auckland
Molly Payton performs at Auckland's Tuning Fork this Thursday night, celebrating her new EP 'Porcupine'. Her ever-expanding sound makes her a welcome arrival to the scene and one act you should definitely keep your eyes on. Grab tickets to her show HERE.
Still undecided? Check out some other fantastic events coming up this long weekend below.
FOR MORE BREAKING NEWS CLICK HERE