This event has passed and sales are now closed.
MARLENE CUMMINS: KOORI WOMAN BLUES TOUR + DON HOPKINS + ISAIAH BRUNT
7:00pm, Thu 23 April, 2015
Event Details
Join Marlene Cummins and her Blues Experience band as she takes you on a journey with her unique Koori woman blues belting style. Let the great Don Hopkins electrify you with his potent gumbo of New Orleans piano stylings from Fats Domino to Professor Longhair and Isaiah Brunt captivate you with his down home bottle neck slide guitar blues. Be sure not to miss this special event!
"The life Marlene has lived is closer to the life of original blues singers like Muddy Waters than any contemporary American blues artist" (Richard Field, Producer)
Marlene Cummins is Australia's foremost Indigenous female blues writer and performer who knows the blues from an Aboriginal woman's perspective in this country and her story is one of vulnerability, strength and survival. She is an accomplished saxophonist, having refined her skills at the Berklee College of Music in Boston. Marlene busks regularly to maintain her love affair with the Saxophone and develop her feel as a musician.
As a regular broadcaster on Koori Radio for years with her renowned blues show, 'Marloo's Blues', Marlene won Broadcaster of the Year at the Deadly Awards in 2009. 'Marloo's Blues' can be heard on Koori Radio 93.7FM 2LND every Sunday from 10 am to 12 noon. "If you like the Blues as much as I do's you'd choose Marloo's Blues!
Marlene's first full-length album, Koori Woman Blues was released to coincide with the release of a documentary she has made with award winning filmmaker Rachel Perkins about her life as a female member of the Black Panther Party. The film is an expose on the underbelly of Black experience in Australia, from the 60s and 70s to now. The film has been making the international film festival rounds, recently winning the Special Jury Prize in Tahiti.
For more information and other tour dates, go to http://www.marlenecummins.com
+ DON HOPKINS
An influential part of Sydney's Blues scene since the 1970s, Don was inducted into the Goulburn Blues Walk Of Fame in 2002. You'll hear originals along with classics and rarities from the 1920s to the 1960s, oozing the good-time, barrelhouse and boogie woogie fun of a blues party night, with the emphasis on the New Orleans piano styles. Don has played piano and keys on many Australian albums over the years, receiving a Chain Award for his work on the Sippin' and Slidin' CD by JR & The Bar Kings. His CD appearances include the Australian Recording Industry Association (ARIA) nominated "Little Story" and "Share This Life" by Jim Conway's Big Wheel. Don wrote and sang the majority of tracks on these CDs.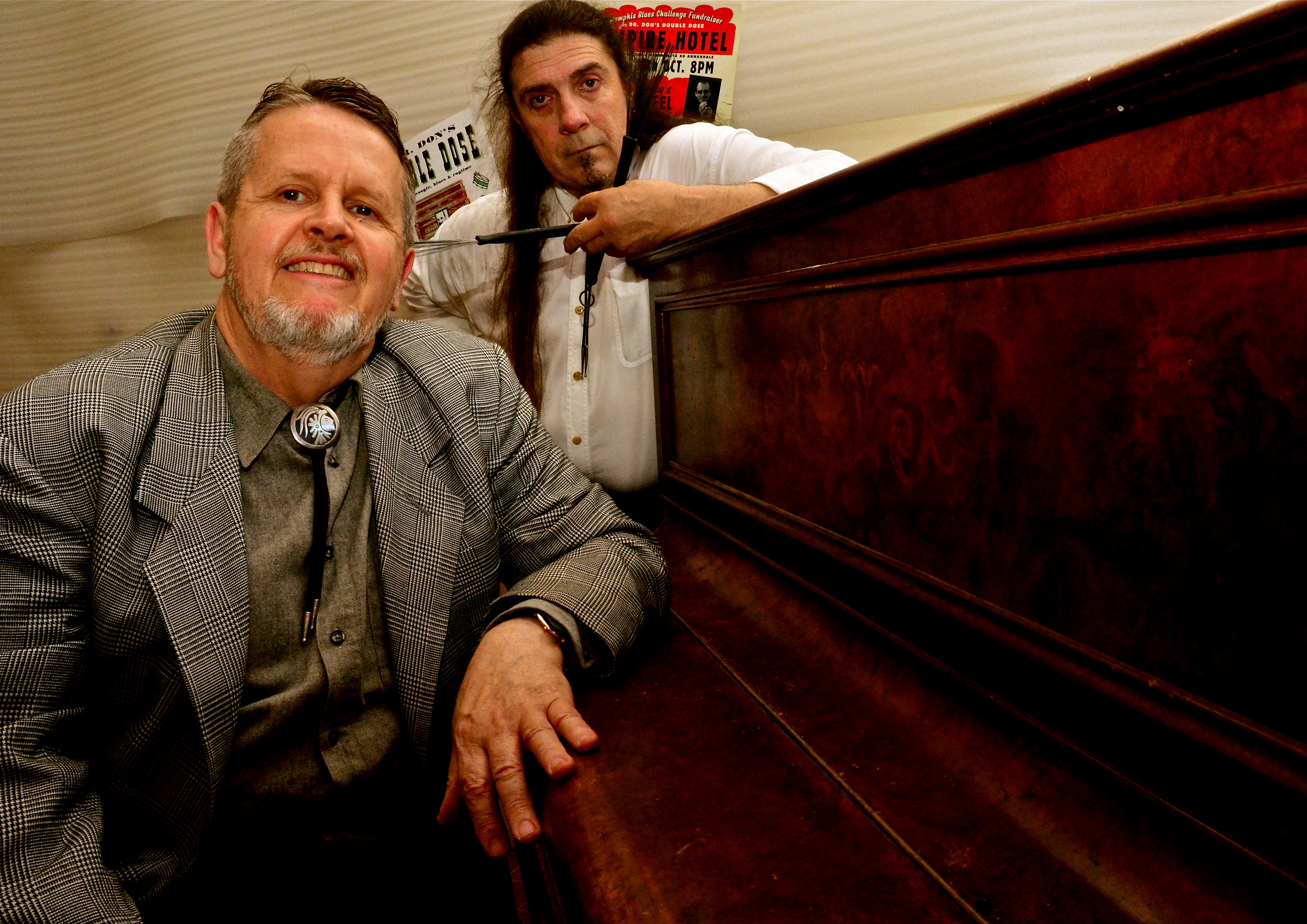 + ISAIAH BRUNT
Special guest Isaiah Brunt was the 2010 Sydney Blues Society Performer of the Year and some of you may have caught him at last year's International Blues Challenge. Probably the best dressed cat in Memphis and good enough musically to be one of the very few to be reviewed in the Memphis Daily News, Isaiah presents material from his new album in support of his long time friend, Marlene Cummins.
TICKETING INFO
Dinner & Show tickets include entry, seating and 2 course meal.
Dinner & Show tickets are only available via Moshtix.
Some Dinner & Show Bookings may be on a shared table. Please let us know at the time of the booking as a special request should you prefer not to share, and subject to availability we'll do our best to accommodate your request. Note it is not possible to join ticket holders together across ticket groups (meaning A Reserve ticket holders cannot sit with B Reserve etc).
A RESERVE Dinner & Show + Beverage Package also includes a selection of Premium Red & White Wine + Local and Imported Tap Beers excluding Asahi, and is available by exclusive table service to A Reserve Ticket Holders from Doors to Show Time (usually 1930 - 2230). *RSA and conditions apply
DOORS OPEN AT 7.00PM
MUSIC STARTS AFTER DINNER SERVICE, AROUND 8.30PM
SET TIMES ARE SUBJECT TO CHANGE FROM SHOW TO SHOW
PLEASE NOTE THE FOLLOWING:
When General Admission Ticket sales have closed on the day of the show they may still be available at the door on the night.
All patrons must be over the age of 18
Once purchased tickets are non-refundable & non-transferable
(applies to both Standing and Dinner sales)
Please ensure you bring photo ID as proof of age
A booking fee applies to all advance tickets. (All quoted prices include tax).
Dress is Smart/Casual at Manager's discretion. No thongs.
ACCESSIBILITY
The Basement has very limited accessibility for patrons with disabilities, however please contact the venue to ensure there is adequate availability for you to enjoy the show comfortably and they can advise on the recommended seating options.
RESTAURANT (GREEN ROOM BAR) OPENING TIMES
DINNER: Tues - Sat (6pm - Late)
NOTE: Restaurant Hours are subject to venue/function bookings.
SEATING MAP FOR DINNER & SHOW BOOKINGS
Please Note: tables cannot be joined together. Please ensure everyone you intend to seat at your table is included in your booking to avoid being seated separately. Unfortunately, Dinner & Show bookings are for a minimum of 2 people.
Specific table reservation is not available for this performance. It is the venue's decision as to which table you will be allocated. Whilst the venue would love to give everyone their preferred seats, it is not always possible. We ask that you respect this decision and enjoy the performance.
Other Events
The Train pull back into The Bridge for a special Sunday afternoon show! more »
Get Tickets