Take Five: Sean Simmons Top 5 Binge-Worthy TV Series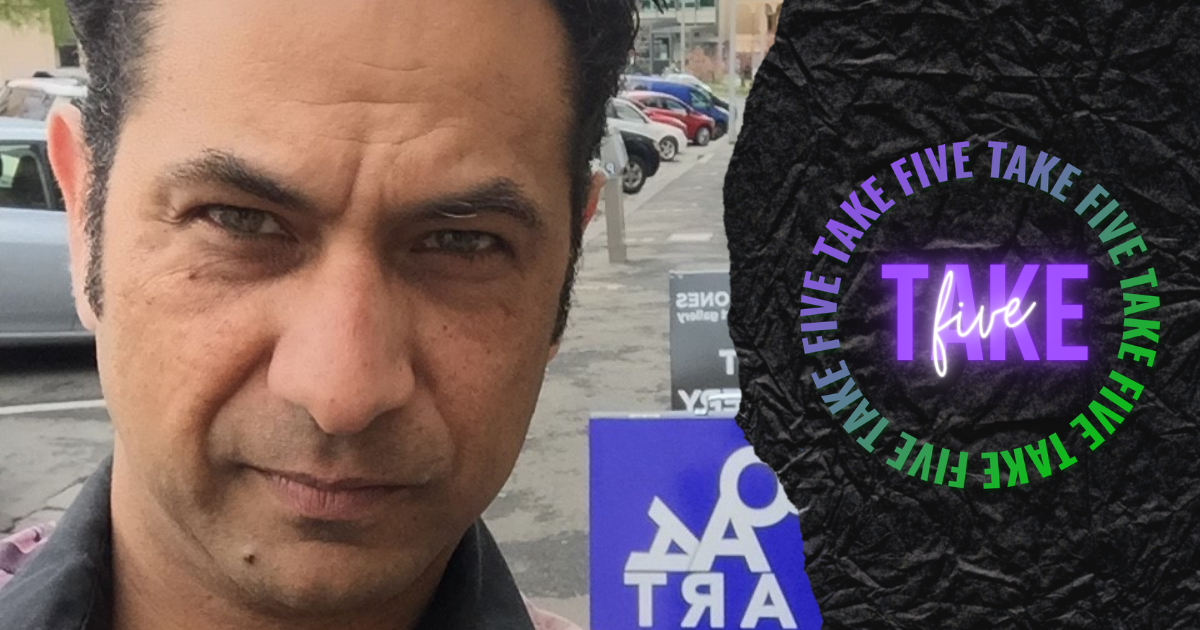 I think we can all agree, this year has been full of ups and downs, especially for the music industry. We had a chat to Sean Simmons, Booking Agent and Promoter of the recently launched independent Aussie touring agency Press Play Presents about how he has been enjoying his downtime during this rollercoaster of a year.
2020 has been a drag, challenging us all to entertain ourselves in multiple ways. Apart from music & books, TV streaming networks have been a lifesaver in keeping me sane during the year's lockdowns so I thought to share 5 TV series that have helped get me through the virus so far.
OZARK (Netflix)
Whenever anyone asks me what TV series to watch I always mention this one first. Starring the brilliant Jason Bateman with a stellar supporting cast that includes Laura Linney with excellent character development and script, the series follows a seemingly ordinary family who suddenly flees Chicago to relocate in The Ozarks, Missouri after a money-laundering scheme for a Mexican drug cartel goes wrong. Proposing to set up a bigger laundering operation in an attempt save his own life, financial advisor Marty Byrde (Bateman) falls further and further into despair meeting a motley crew of locals whilst dragging his family down with him. It's on the edge of your seat drama where human life is not regarded highly, yet has loads of Bateman inspired black humour to keep it from being a total downer.
Watch Ozark HERE.
GLITCH (Netflix)
Released in 2015, Glitch is set in the fictional country town of Yoorana, Victoria (filmed in Castlemaine) and explores what happens after a group of presumed dead suddenly rise from their graves at the local cemetery. While technically being a "zombie" series and in some ways harking back to classic "Ozploitation" films from the 1970s, it doesn't follow the usual zombie plotlines. Instead, it questions the ethics of science manipulating nature's natural course and how past misdemeanours can be made good.
Watch Glitch HERE.
TWIN (SBS On Demand)
This Nordic Noir thriller which first premiered in late 2019 stars Kristofer Hivju (known best for his performance as wildling Tormund in Game of Thrones) in a double role where he portrays identical twin brothers Erik & Adam. Set against an awe-inspiring Norwegian backdrop it offers all the plotlines you expect from this genre with an identity swap twist. To avoid being arrested for murder and save his brother's family, Erik takes over Adam's identity. His biggest challenge is not avoiding getting caught but pretending to be someone he is not.
Watch Twin HERE.
FACE TO FACE (SBS On Demand)
When Copenhagen Investigator Bjorn Rasmussen arrives at the morgue for the procedural identification of a newly discovered corpse believed to have been a suicide, he has his world turned upside down when he discovers it's his estranged daughter Christina. Positive that it can't possibly be a suicide, Bjorn is convinced his daughter has been murdered and while he begins his investigation, he uncovers murky secrets from the past of a daughter he clearly didn't know. What makes this Nordic Noir unique is that each instalment of this one season only 8 episode series centres around Bjorn and only one other character whom he tracks down and then interrogates in the hope of discovering his daughter's alleged killer.
Watch Face To Face HERE.
BREAKING BAD (Stan)
The only reason this highly acclaimed series which first hit screens in 2008 is number 5 is that I was late to watch it and everybody else has probably seen it. For the uninitiated, it centres around High School Chemistry teacher & terminally ill cancer patient, Walter White (played by occasional Seinfeld cameo, Bryan Cranston) who hooks up with past student Jesse Pinkman to manufacture the highest quality crystal meth in an attempt to make enough money to leave for his family once he's dead. It's packed with high intensity and as much senseless killing you would expect from the drug underworld but also sprinkled with plenty of humour. There's also a sequel movie called "El Camino" and a current series "Better Call Saul" which serves as a prequel focussing on their lawyer, Saul Goodman. Both excellent too.
Watch Breaking Bad HERE
Want to know more about Simmons new agency Press Play Presents? Check out their incredible roster of local and international artists including Mick Harvey (Nick Cave & the Bad Seeds, PJ Harvey), Black Cab, Cash Savage & The Last Drinks HERE.
FOR MORE BREAKING NEWS CLICK HERE