NAIDOC Week: Don't Miss These First Nation Artists Performing Across Australia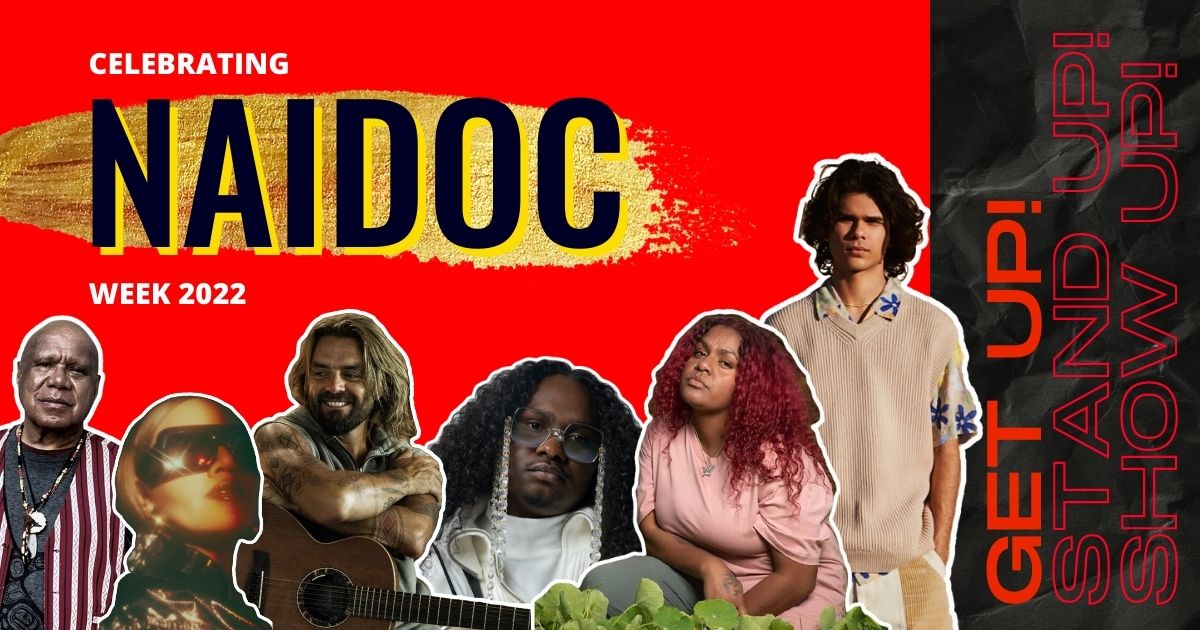 Aboriginal and Torres Strait Islander viewers are advised that this site may contain the names, images, and voices of people now passed and resting in the Dreaming.
Embrace the culture and values of First Nations people this NAIDOC Week and celebrate the amazing Aboriginal and Torres Strait Islanders who are set to grace stages across the country by checking out the hottest upcoming performances below!
Baker Boy
Splendour In The Grass, NSW
Fri 22 Jul - Sun 24 Jul 2022
Baker Boy is a self-described Indigenous rapper, singer, dancer, artist and actor with a "killer flow." Bursting onto the scene at just 20 years old with breakout hit Cloud 9, which saw him win the triple j Unearthed National Indigenous Music Awards competition, Baker Boy has solidified himself as a pioneer, not only amongst fellow Indigenous artists, but the broader Australian Hip Hop landscape. Fans can catch Baker Boy in Byron Bay later this month for his sure-to-be fire set at Splendour In The Grass. Tickets are still available so grab yours HERE!
Budjerah
Splendour In The Grass (NSW) and Deadly Noize (QLD)
Fri 22 Jul - Sat 6 Aug 2022
Aboriginal Australian singer-songwriter Budjerah is set to take the stage at Splendour In The Grass with his signature and soulful RNB flare. Fresh off the heels of a collaboration with Ed Sheeran on the 2step remix, there is no doubt Budjerah is a rising star and master of his own unique sound. Can't make it to Byron? Queenslanders can catch Budjerah alongside Mo'Ju, Cloe Terare and Kristal West at Deadly Noize in August, featuring the freshest First Nations artists from across the country. Get your tickets sorted HERE!
Miiesha
Listen Out (VIC, NSW, QLD, WA)
Fri 23 Sep - Mon 3 Oct 2022
Hailing from the Aboriginal community of Woorabinda, Queensland, Miiesha quickly became one to watch in the Australian soul and RNB scene. From her more dreamy, emotive tracks like Still Dream to outright bangers like Made For Silence, Miiesha proves herself to be not only extremely talented, but also incredibly versatile. Fans across the country can catch Miiesha at Listen Out 2022 through September and October. Tickets can be purchased HERE.
King Stingray
Heaps Good (SA)
Fri 6 Jan 2023
Yolngu surf rock band King Stingray are a unique band emerging from North East Arnhem Land in the Northern Territory. Performing songs in both English and Yolngu, King Stingray's mission is to open the eyes of the nation while simultaneously rocking its socks off! The band certainly achieve this with their self-titled debut album. Don't miss their performance at Heaps Good in Adelaide, kicking off 2023 with a brand new one day festival! Score your tickets HERE.
Jessica Mauboy
Night at the Barracks (NSW), Perth Concert Hall (WA), Nowingi Place Soundshell (VIC)
Fri 9 Sep - Sat 3 Dec 2022
Multi ARIA-Award winning singer-songwriter, actress and The Voice Coach Jessica Mauboy is not only an Aussie pop princess, but also a leader and disruptor in the Australian music scene. Since her first solo album in 2008, Mauboy has continued to elevate and empower. With several upcoming performances across Australia, fans can look forward to hearing all their favourite pop hits as well as new material on The Boss Lady tour. Check out tour info and grab your tickets HERE.
Want to find more events? Click the link below to discover more events celebrating First Nations artists this NAIDOC Week!
FOR MORE BREAKING NEWS CLICK HERE