Moshtix Guide To The Best Live Stream Gigs And Events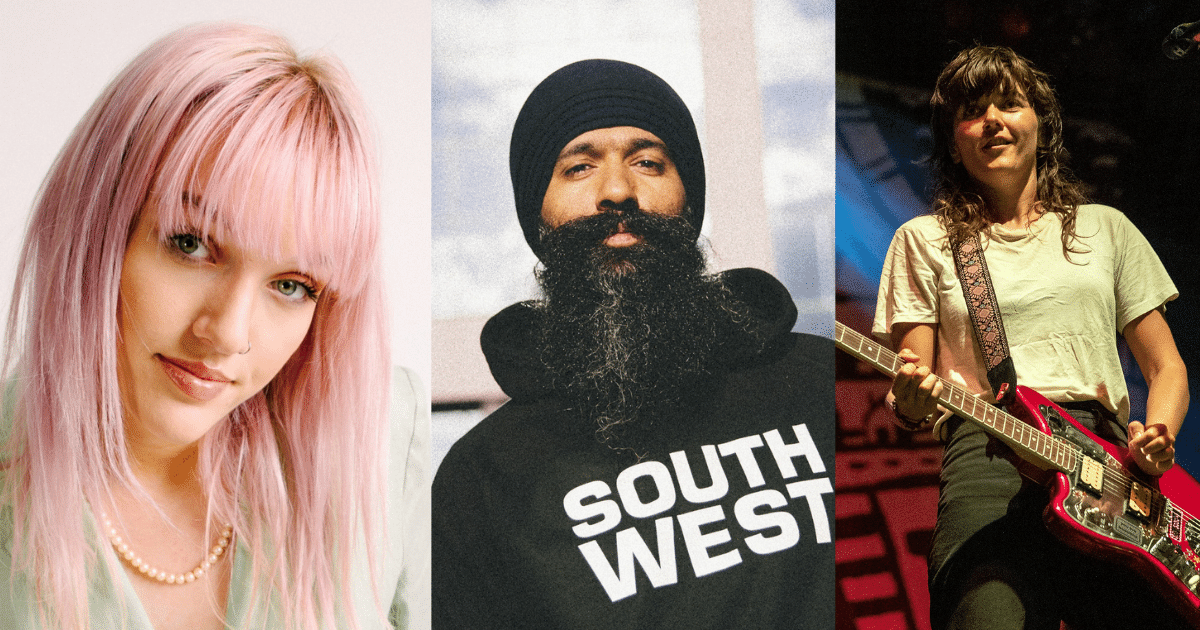 As social distancing continues in this time of uncertainty, many artists from across the globe have taken to social media to give the fans what they want, live streaming from their own living rooms.
If you've reached maximum boredom levels in iso or a little overwhelmed by the sheer volume of live stream events popping up, we've got your back. We've collated some of our fave virtual events coming to a screen near you (we'll keep this page updated with the most recent discoveries, so make sure to keep checking back each week). Let's make the best of a bad situation hey!


Streams to rewatch:


YouTube Music Sessions ft. Vera Blue & Jack Gray



YouTube Music Sessions ft. Paul Kelly & Eliott
Where: YouTube


Nothing Personal presents: Loure (LIVE)
Where: YouTube



DMA's acoustic set @ Splendour in the Grass site
Gordi @ Sydney Opera House
Where: Online

The Lansdowne Empty Room Sessions ft. Totally Unicorn
Rolling Stone's 'In My Room' w/ Bad//Dreems
The Lansdowne Empty Room Sessions ft. Party Dozen
BENEEfied
Where: YouTube


Haim - NPR Tiny Desk Concert
American pop-rock sisters Haim were two shows deep on a series of semi-secret delicatessen gigs across the US in March when the country was shut down. The trio recently performed songs from their album 'Women In Music Pt. III' at home for tiny desk concert. You can rewatch their performance HERE.
Hayden James - Backyard Sessions
You can now watch all of Hayden James' live-streamed DJ sets over on his YouTube channel. Rewatch his live stream sets HERE.


Rolling Stones 'In My Room' w/Cub Sport
Elton John Classic Concert Series
Enjoy six monumental concerts from Elton John's archive available on YouTube for the first time ever. The Elton John: Classic Concert Series is running in support of the Elton John AIDS Foundation's COVID-19 Emergency Fund to continue HIV prevention and care for the most vulnerable people around the globe during the COVID-19 pandemic. Watch Elton John's performances HERE.
Ongoing streams:


Trials of Wisdom virtual escape room @ Sydney Opera House
When: Wednesday 17 June - Wednesday 30 September
Where: Online
Trials of Wisdom is a virtual escape room inspired by Mozart's opera 'The Magic Flute'. Players will be immersed in a world unknown, making their way through off-limit areas of Sydney's iconic Opera House to unlock clues. You're going to need some serious brainpower for this one!
Bad Seed TeeVee
Nick Cave & The Bad Seed have launched a 24-hour YouTube channel that features videos, interviews, live performances and more. Tune in below.
Skylab Radio
Local Melbourne online radio station Skylab are keeping your iso boredom bay with live-streamed sets from some of the most forward-thinking DJs from Australia and beyond. You can also explore past shows including sets from independent festival Inner Varnika, Melbourne night club Colour and more. Get your daily fix HERE.
Stay Home With: YUNGBLUD
English muso, YUNGBLUD is hosting a new weekly doco-style series called Stay Home With: YUNGBLUD, where fans can score an exclusive look into the artists daily life including creating DIY music videos, Q&A's and more. Episodes will drop every week on Tuesday via his Youtube Channel HERE. Get a taste of what's to come with Episode One below.
Neil Finn's Fangradio
Crowded House frontman Neil Finn is streaming live from his home every day from 3 pm L.A. Time (That's 8 am AEST), performing songs from his back catalogue as well as some sneaky covers. His sons Liam and Elroy also make an appearance in some of his performances too. You can stream the audio via Mixlr or watch it live via Neil's Facebook page.
Metallica Monday's
Heavy Metal legends Metallica are posting live-sets from past shows every Monday on their Facebook and YouTube pages. The Sandman may enter now...


Sydney Opera House Digital Season
The iconic Sydney Opera House has just launched a digital season of streamed events to replace their live events calendar during the lockdown. The first of the digital series launched on April 1, with a new schedule announced every Tuesday, running from Wednesday to Sunday every week.
The series will feature podcasts, virtual 360-degree tours, videos of past Opera House shows and more. This week's schedule features a screening of Missy Higgins's debut performance on Valentine's Day last year, artist and writer Chanel Miller's talk at this year's All About Women festival, highlights from Dance Rites 2019, Australia's annual First Nations dance competition and heaps more! All shows are free. Visit the Sydney Opera House website HERE for more info.
MSO Live
With Melbourne Symphony Orchestra announcing the suspension of all concerts with audiences, every Thursday night from 7.30 pm AEST, the MSO will continue to perform some gigs behind closed doors which they'll be live-streaming for free. The series kicked off with Russian composer Rimsky-Korsakov's Scheherazade at Hamer Hall.
Check out the performances via MSO's YouTube channel.
Melbourne Zoo and Werribee Open Range Zoo
In other non-gig related live stream news, our pals at Zoos Victoria have set up live streams in some of the Melbourne Zoo and Werribee Open Range Zoo enclosures, including the adorable snow leopard cubs, penguins, lions and giraffes. Head over to the Zoo's website to watch them live now.
Taronga TV
Since temporarily closing their doors last week, Taronga Zoo has gone virtual for the first time ever, launching Taronga TV! The team at Taronga will be bringing daily animal content from their two zoo locations right to your living room. Tune in for 24/7 live streams, keeper talks and exclusive behind-the-scenes sneak peeks at what the animals actually get up to when the Zoo's are closed.
Stay up to date with all things Taronga TV HERE.
Isol-aid Festival
Aussie acts including Stella Donnelly, Julia Jacklin, The Chats, Josh Pyke, Eskimo Joe, Harvey Sutherland, Angie McMahon, Middle Kids and a whole bunch more have been performing live 20-minute sets via Instagram, in an effort to give back to those hugely affected from the coronavirus shutdown.
The streaming festival will be back this weekend with a bunch of amazing acts TBA. Viewers are encouraged to donate to a fundraiser set up for Support Act, an organisation that provides relief services for music industry workers facing mental health issues or financial hardship.
For more info visit Isol-Aid's official Facebook page HERE.
FOR MORE BREAKING NEWS CLICK HERE