Meet The Artists Nominated For Best Electronic Act At The SAM Awards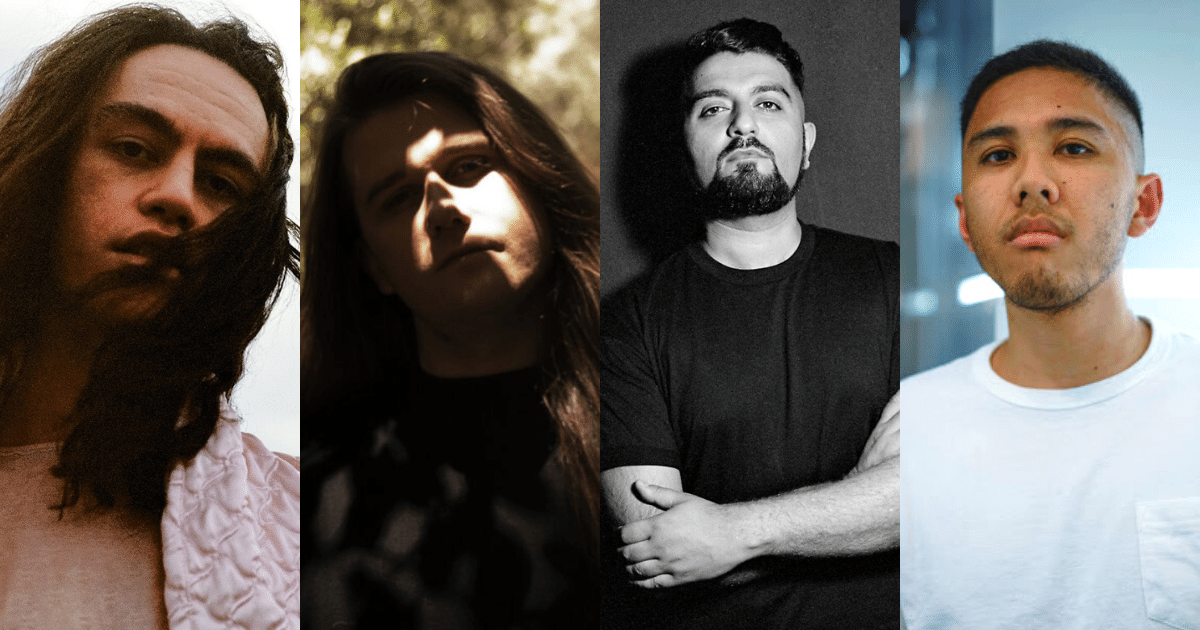 We're a proud sponsor of the South Australian Music Awards, and this year we're happy to announce that we'll be sponsoring the People's Choice Electronic Artist award, with the winner receiving a marketing package from us to help promote their next release!
Not sure who to vote for? We've created a rundown of the nominee's for the People's Choice Electronic Artist category to help you decide.
Voting for the SAM Awards closes this Friday 2 October. Spread the word and vote now.


Alpha Street
Alpha Street is an Electronic Alt-Pop trio from Adelaide who has continued to climb the ranks since their debut single titled 'Like Them' in 2018. Their sound has a super dark '80s electro-punk feel to it, described by triple j presenter Claire Mooney as "Sweet, bold, a little bit dark but also a little bright", the best of both worlds!
Listen to Alpha Streets most recent single 'Darkest Places' HERE.


Collarbones
Collarbones are living proof of the great collaborative opportunities the world wide web can hold. After connecting back in 07' on MSN messenger, the duo has since performed at long-standing music festival Strawberry Fields, Heaps Gay Qweens Ball in 2019 for Vivid Sydney, and have even had their track 'turning' remixed by Flume.
Listen to their latest album 'Futurity' HERE.


Hartway
Electronic dance duo Hartway has been injecting their unique blend of infectious house and acid jazz beats into the local electronic scene since 2017. The duo has also built up quite the reputation for their energetic live performances, with the incorporation of live saxophone, keys and bongos.
Give Hartway a listen HERE.


Jethro
Producer Israel Amoy aka Jethro is a solo electronic producer who has been dishing out his unique blend of energetic and melodic electronic and RnB sounds since 2018.
Listen to Jethro's latest track 'Mira' HERE.


LEZEN
Adelaide producer LEZEN certainly knows how to get the party started, providing uplifting '80s synth vibes that you can't help but dance along to.
Listen to LEZEN's latest track 'Bring It Back' HERE.


Lonelyspeck
Lonelyspeck is a songwriter and producer hailing from Adelaide. His recent EP Abyssal Body really caught our attention, delivering a therapeutic blend of dark pop and jagged punk-rock that we can't get enough of.
Dive into Lonelyspeck's latest EP HERE.


Motez
Motez is one electronic producer who is an extremely integral part of the local electronic music scene. Known for his melodic thumping house, Motez continues to push boundaries with his music. His new ambient EP titled 'Solitude' is a prime example of this, showing fans a completely different version of himself.
Listen to Motez latest EP HERE.


Nina in Ecstasy
Nina in Ecstasy is the solo project of queer singer-songwriter and producer Em König. Her sound is a delightful blend of dark synthpop.
Check out Em's latest release 'Party' HERE.


OKO
Formed in 2018, OKO consists of members Nick Nancarrow, Tyson Ruch and Ash Matthews. The trio take fans on a journey through new sonic dimensions, blending influences from the desert and stoner rock of the past into more intricate '70s Prog.
Listen to their debut single 'Haze' HERE.


Nos Rider
Nos Rider is a progressive Techno/House and dubstep producer who continues to challenge the status quo, fusing progressive EDM beats with catchy pop elements.
Listen to Nos Rider's latest single 'Like the Wind' HERE.


Oscar Reed
Oscar Reed is an Adelaide producer and DJ whose music merges acoustic instruments and samples with groove foundations of house music. While relatively new to the scene, Reed is definitely one to watch.
Listen to his latest single 'She Said' HERE.


PNK FME
PNK FME is a singer-songwriter and producer who delves deep into the human condition with their music, delivering heart-stirring performances time and time again. PNK FME's latest EP 'I've Never Been Me' delves into the actuality of living with ADHD, drawing inspiration from the off-kilter aspects of alt-pop.
Listen to PNK FME's EP HERE.


Strict Face
Hailing from Adelaide, Strict Face's music brings a refreshing mix of dancehall and percussion-heavy beats to the table. If you're in the mood for a good ole dance, chuck some Strict Face on for a guaranteed good time!
Check out his latest release 'Wildcat' HERE.


Uomo
After a breakthrough year in 2018, winning Adelaide triple j Unearthed, producer Uomo continues to reach new heights, collaborating with the likes of indie electronic duo China Roses and also releases three of his own tracks throughout 2020.
Give Uomo's latest tracks a listen HERE.


Zac Eichner
Rising star Zac Eichner is one artist you'll want to keep a close eye on. His music is often likened to that of Bon Iver as he delivers an intricate blend of soft vocals and subtle electronic beats.
Deep dive into his recent releases HERE.
PS - if you want to get to know some of the other nominees a bit better, the team at Music SA have put together a 2020 People's Choice Awards Spotify playlist - so give it a listen below and get to know who's in the running.
FOR MORE BREAKING NEWS CLICK HERE