In defence of 'Dirty Work' by All Time Low
Stop shitting on Dirty Work. It is most certainly not All Time Low's worst record.
Dropped in 2011, the highly anticipated album was ATL's first venture into major label territory. They copped a lot of backlash for "selling out" and making what is essentially a pop record. And the internet was not kind. Most publications gave it a pretty decent rating, but it's lack of connection to the band's back catalogue made it unfavourable among fans.
All Time Low signing to Interscope Records was a failed attempt to grow the band. People love to throw the term "sellout" around when musicians change their sound. In the case of Dirty Work however, it seems to be more of a misguided decision than a money grab.
Expectations vs reality
I felt disappointed by Dirty Work when it dropped. It was the first release I experienced as a fan, and 13 year old me had very high hopes. But the pop sound and shallow lyrics didn't connect with my taste at the time, and I joined the chorus of fans who also felt Dirty Work was their worst album.
People's distaste for the album is understandable.  It's pop rock, polished and presented in a neat little bow. Old school fans want something that sounds like So Wrong, It's Right. The album is full of bangers though, all of which are far better than some of the other flaming trash they've released since.
I will never understand how anyone can despise Dirty Work in comparison to ATL's last two records, Future Hearts and Last Young Renegade. The opening track 'Last Young Renegade' is the high point of the album; the rest is watered down synth garbage. Future Hearts has standout tracks like Kids In The Dark and Cinderblock Garden, but was relatively unremarkable in comparison to their other albums. 
The songs themselves
Do You Want Me (Dead)? is a killer opening track; the loud, punchy and rock-infused song is the perfect way to kick off the record. I Feel Like Dancin' is the low point, intended as a satirical piss-take but ended up as a cringe-worthy bop that's hard to listen to in 2018.
Forget About It is up next, a riffy bop about a shitty ex. It rips, but the weird talking part at the end could have been left out. Alex Gaskarth himself leaked Time-Bomb. It spread like wildfire on Twitter and Tumblr among rabid fans starved for a new ATL release. The sneaky release created a lot of hype, and is a whole lot of fun to dance to live.
Guts is the best song on this album. The guitar parts are super crisp, the lyrics are great, and the sweeping chorus kicks you right in the feels. It's probably the most serious song on the album, which may be why I consider it to be so good. The other stand-out tracks from Dirty Work are Under A Paper Moon and Heroes.Under A Paper Moon has great instrumentals and interesting verses, with stellar vocals in the chorus.
The strong drum beat that drives Just The Way I'm Not definitely makes the song, atoning for the repetitive chorus. The verses are great and the song still rips. Get Down On Your Knees And Tell Me You Love Me and Bad Enough For You rank similarly – both are fast paced and boppy, making them more than listenable but pretty unremarkable.
Less favourable tracks
Return The Favour is a weird mix of tempos and riffs, but somehow it's still an earworm and I always end up going back to it. No Idea and My Only One are a totally different story. Clearly intended as fillers, both are unfortunately boring from start to end.
A Daydream Away is the token ballad of the record, detailing an idealistic romance that obviously appealed to the scores of adolescent girls fawning over the pop punk four-piece. That Girl belongs in a league of it's own. Just as cringe-worthy as I Feel Like Dancin', the chorus stating "that girl, that girl, she's such a bitch…". The lyrics are a flaming trash heap, but you'll probably still catch me singing along if it comes on shuffle.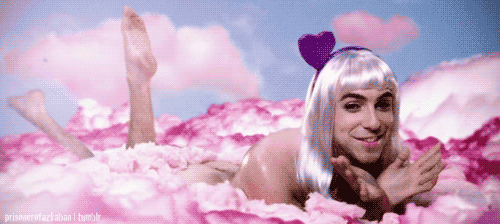 Dirty Work is a great album and you can't change my mind.
Defending Dirty Work is the hill I will die on, friends.
All Time Low have also just dropped a new song '
Birthday
', which is still pretty poppy but a lowkey throwback to their roots. Have a listen if that is your thing.
The article was originally published on Don't Bore Us
FOR MORE BREAKING NEWS CLICK HERE