Here's What Went Down At The 2020 SAM Awards
The South Australian Music Awards returned once again for its ninth year, dishing out a treasure trove of awards at the annual ceremony.
Hosted on November 3rd at The Cloisters and Unibar Lawns at Adelaide Uni, the night's proceedings saw Motez and Wing Defence taking home multiple awards, while local legends Towns, Jess Day, Naomi Keyte, SONS OF ZÖKU, Jessica Wishart, Ollie English and Germein were amongst the other winning artists.
Moshtix was proud to sponsor this year's People's Choice Awards for the Electronic category with crowd favourite producer Motez claiming the crown. Motez also took home the prize for Best Music Video with the video clip for his track 'Soulitude', which also shared the winning spot for Best Release alongside Wing Defence's 'Friends'.
Adelaide's newest live music venue Lion Arts Factory took out Best Venue for the second year in a row (two awards for two years of being open!). They play host to a heap of amazing local South Australian, plus wider Australian and International acts. Make sure to check out what they've got coming up HERE, including the just-announced Jaguar Jonze show in December!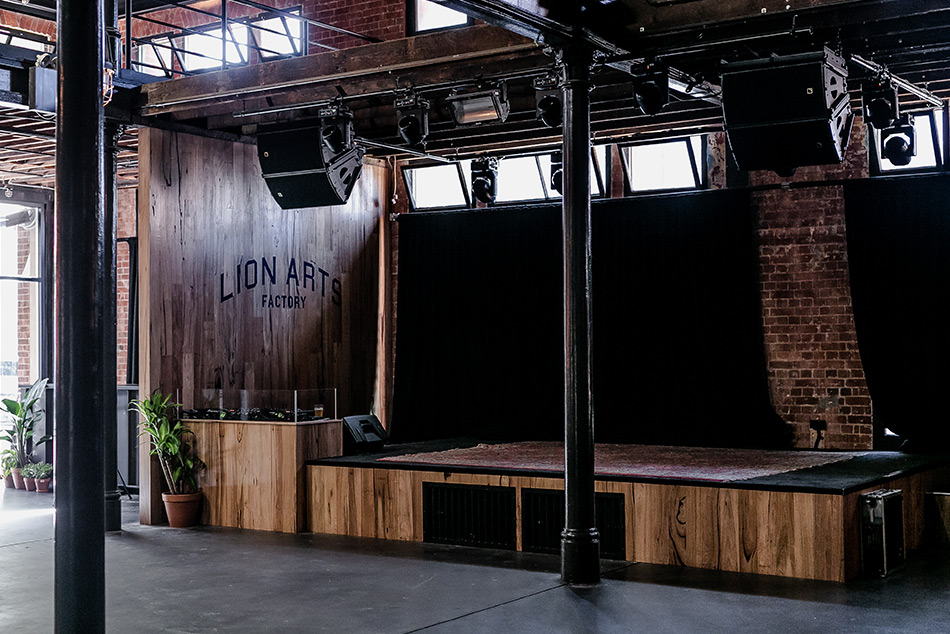 In the Industry Awards portion of the night, over in the Festivals category, we saw The Porch Sessions take out Best Small Festival, alongside St Jerome's Laneway Festival - Adelaide taking out the Best Major Festival award.
Check out the full list of winners from the night, below.
SPECIAL AWARDS
UNESCO Best International Collaboration Award
Farhan Shah and Udan Khatola
Music SA Community Achievement Award
Craig Armstrong
APRA AMCCOS Emily Burrows Award
SEABASS
PEOPLE'S CHOICE AWARDS
Blues & Roots
presented by Radio Adelaide
Ollie English
Country
presented by Grace Emily Hotel
Jessica Wishart
Electronic
presented by MOSHTIX
Motez
Experimental
presented by Ancient World
SONS OF ZÖKU
Folk
presented by Wheatsheaf Hotel
Naomi Keyte
Heavy
presented by Enigma Bar
NO NO NO NO NO
Hip Hop
presented by The Gov
We Move Like Giants
Jazz
presented by Elder Con
Django Rowe
Pop
presented by Lion Arts Factory
Germein
Punk
presented by Three D Radio
Wing Defence
Rock
presented by Crown & Anchor
TOWNS
Soul/Funk/R'n'B
presented by Woodville Town Hall
Wanderers
SAM AWARDS
Best Innovation
presented by CityMag
play / pause / play
Best Music Educator
presented by SAMII
Nick O'Connor
Best Studio
presented by Adelaide Music Collective
Ghostnote
Best Studio Engineer / Producer
presented by SAE Institute
Mario Spate
Best Live Technician
presented by Novatech
Luke Hancock
Best Small Festival/Event
presented by UniBar
The Porch Sessions
Best Major Festival/Event
presented by Pirate Life
St Jerome's Laneway Festival - Adelaide
Best Venue
presented by AHA (SA Branch)
Lion Arts Factory
Best Cover Art
presented by VERSION Design
Todd Fischer (Lost Woods - Shaping Distant Memories)
Best Manager
presented by Association of Artist Managers
Matthew Khabbaz
Best Music Video
presented by Channel 44
Motez, Pilot Studio, Mapped Design, Daggers Production, Kelsey Pedler (Motez - Soulitude)
Best Song
presented by APRA AMCOS
Affection by Jess Day
Best New Artist
presented by WOMADelaide
Siberian Tiger & Slowmango
Best Group
presented by Derringers
Wing Defence
Best Aboriginal or Torres Strait Islander
presented by CASM
Jessica Wishart
Best Solo
presented by Adelaide Festival Centre
Jess Day
Best Release
presented by The Music
Soulitude by Motez & Friends by Wing Defence
FOR MORE BREAKING NEWS CLICK HERE