Breakfest Celebrates 20 Years With Zeke Beats, HWLS, Ekko & Sidetrack And More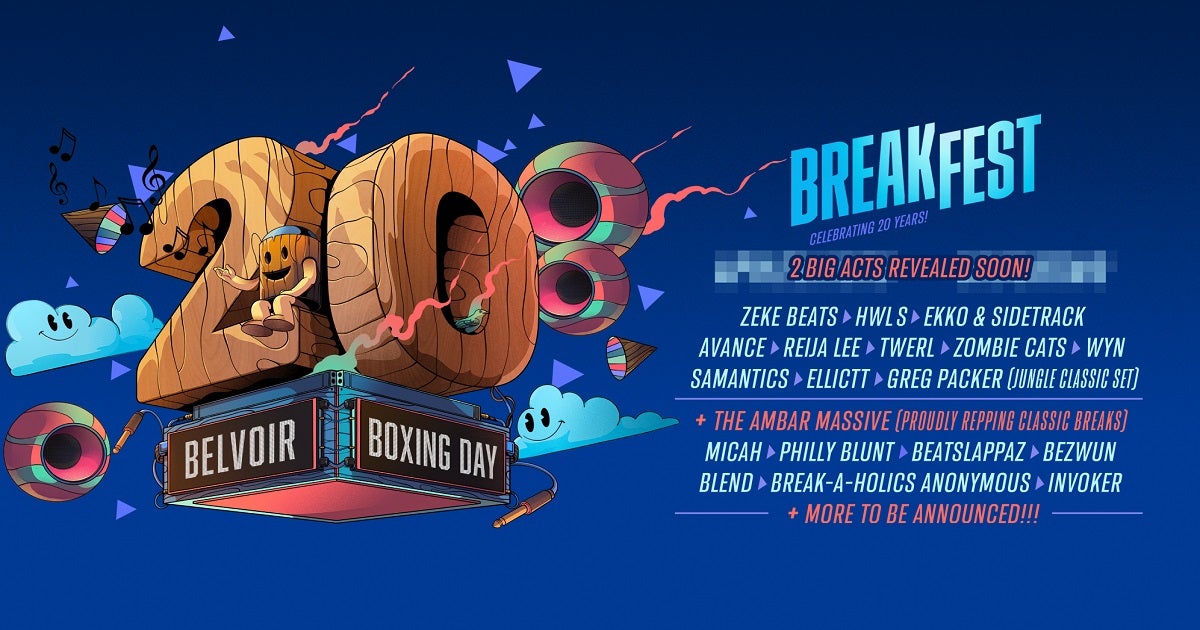 The team behind Western Australia's longest-running dance music event, Breakfest, have just announced a mammoth lineup in celebration of the festivals 20th Anniversary.
Performing on Boxing Day at Perth's Belvoir Amphitheatre will be local Drum and Bass brother duo Ekko & Sidetrack, Grammy-nominated producer HWLS, hip-hop and grime and bass aficionado Zeke Beats.
Other acts also performing on the day include Avance, Reija Lee, Twerl, Zombie Cats, Samantics, Wyn, Ellictt, Greg Packer and so many more classic break acts.
Two additional headliners and additional acts are also yet to be announced. We'll update this article as soon as the acts are announced, so keep your eyes peeled!
Tickets for Breakfest's 20th Anniversary event are on sale now. Full lineup and ticket details below.
Breakfest 2020
Saturday 26 December 2020 @ Belvoir Amphitheatre, WA
EKKO & SIDETRACK | HWLS | ZEKE BEATS
AVANCE | REIJA LEE | TWERL | ZOMBIE CATS
SAMANTICS | WYN | ELLICTT
GREG PACKER (Jungle Classic Set)
THE AMBAR MASSIVE:
MICAH | PHILLY BLUNT | BEATSLAPPAZ | BEZWUN BLEND
BREAK-A-HOLICS ANONYMOUS | INVOKER
+ more to be announced!
FOR MORE BREAKING NEWS CLICK HERE