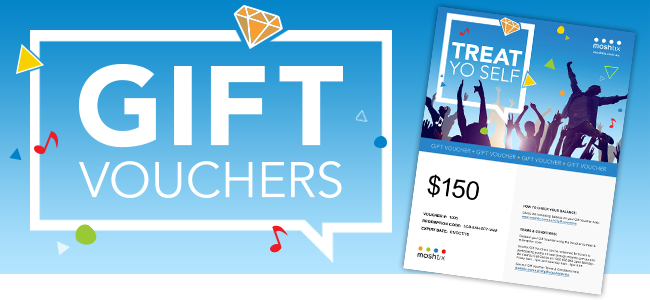 Ready to use your gift voucher?
Once you've selected your tickets, enter your voucher number and redemption code at the checkout. You'll find these on your PDF Gift Voucher.
Check your balance
Check the balance on your Gift Voucher by entering the voucher number below.
Subscribe to the weekly moshguide!