The Push All-Ages Tour Brings Allday, Alice Skye, Thelma Plum And More To Stages Across Victoria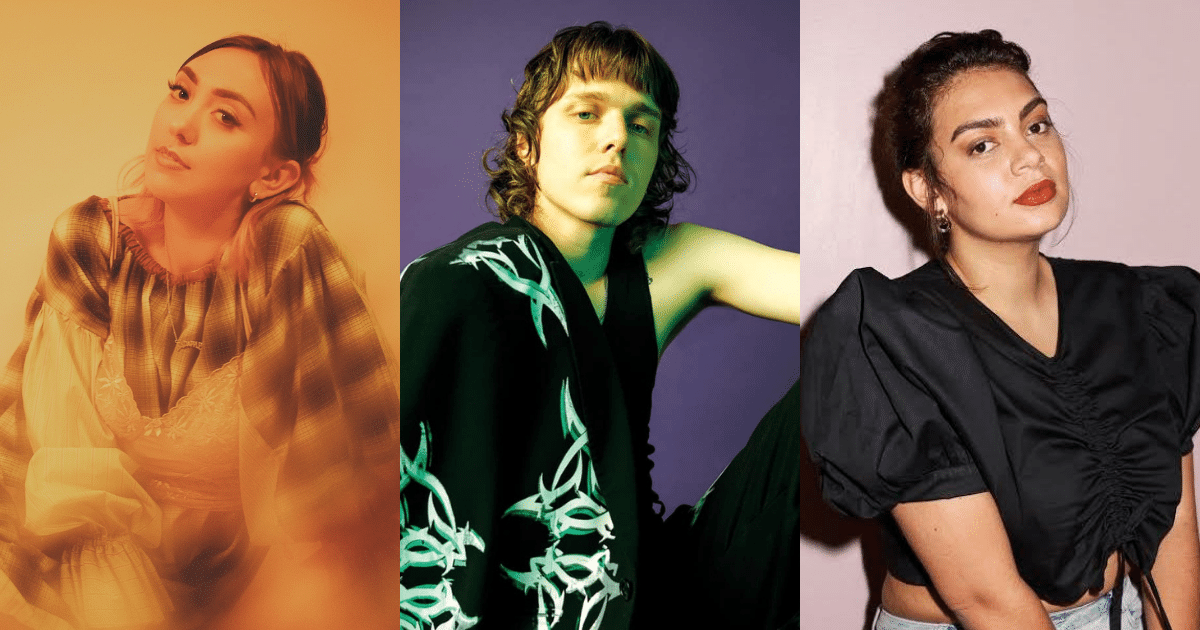 Youth music organisation The Push have just announced the lineup for their All-Ages Tour for 2021. The tour will see Alex Lahey, Alice Ivy, Alice Skye, Allday, The Chats, Dallas Woods, JK-47, KIAN, Mallrat, MLBRN, Ninajirachi, The Smith Street Band, Sycco, Thelma Plum and Teenage Joans bring their talents to 20 regional and outer-suburban locations across Victoria this September and October.
Each of the 20 events will be staged by a team of local young music lovers, as part of the Victorian Government FReeZA program - A youth development initiative that provides young people with industry skills and experience staging events in their local communities.
The 2021 All-Ages Tour will take to regional centres and outer-suburban centres from Wodonga to Warrnambool, Healesville to Hoppers Crossing across seven spring weekends.
All shows are all-ages, drug alcohol and smoke-free, fully supervised events.
Tickets for The Push All-Ages Tour 2021 go on sale this Friday 6 August from 10am AEST. Dates and ticket info below.
The Push All-Ages Tour 2021
Fri 17 Sep 2021 | Victoria Park Lake, Shepparton | Kian & Alice Ivy
Sun 19 Sep 2021 | Cardinia Cultural Centre, Pakenham | MLBRN & Alice Ivy
Fri 24 Sep 2021 | Broadford Stadium, Broadford | Allday & JK-47
Sat 25 Sep 2021 | Ballarat Mechanics Institute, Ballarat | Allday & JK-47
Sun 26 Sep 2021 | Goroke Hall, Goroke | Allday & JK-47
Fri 1 Oct 2021 | Warracknabeal Secondary College, Warracknabeal | Mallrat & Ninajirachi
Sat 2 Oct 2021 | Community Bank Stadium, Diamond Creek | Mallrat & Ninajirachi
Sun 3 Oct 2021 | Inverloch Community Hub, Inverloch | Mallrat & Ninajirachi
Fri 8 Oct 2021 | The Cube Wodonga, Wodonga | Sycco & Alice Skye
Sat 9 Oct 2021 | Bruthen Inn, Bruthen | Sycco & Alice Skye
Sun 10 Oct 2021 | Peninsula Community Theatre, Mornington | Sycco & Alice Skye
Fri 15 Oct 2021 | Italian Social Club, Swan Hill | The Chats & Teenage Joans
Sat 16 Oct 2021 | The Vine Hotel, Wangaratta | The Chats & Teenage Joans
Sun 17 Oct 2021 | Mooroolbark Community Centre, Mooroolbark | The Chats & Teenage Joans
Fri 22 Oct 2021 | Strathdale Community Centre, Strathdale | Thelma Plum & Dallas Woods
Sat 23 Oct 2021 | Sunbury Memorial Hall, Sunbury | Thelma Plum & Dallas Woods
Sun 24 Oct 2021 | Knob Reserve, Stratford | Thelma Plum & Dallas Woods
Fri 29 Oct 2021 | Warrnambool Showgrounds, Warrnambool | The Smith Street Band & Alex Lahey
Sat 30 Oct 2021 | Stawell Town Hall, Stawell | The Smith Street Band & Alex Lahey
Sun 31 Oct 2021 | Encore Events Centre, Hoppers Crossing | The Smith Street Band & Alex Lahey
FOR MORE BREAKING NEWS CLICK HERE