Take Five: merci, mercy's Top 5 Instant Noodles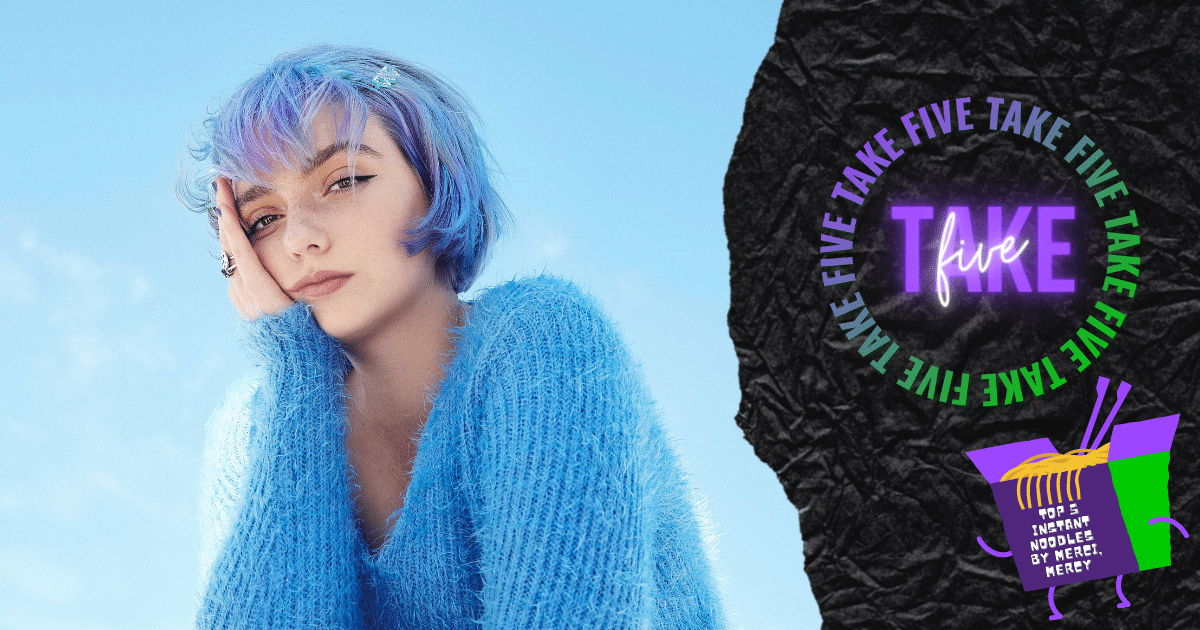 We're all guilty of having that naughty yet oh so delicious treat yo' self meal every now and then. For Sydney singer-songwriter merci, mercy the humble instant noodle is her vice.
We got the low down on the rising stars all-time favourite instant noodles as she gears up for the release of her debut EP 'No Thank You, No Thanks', set for release on October 16 (pre-order /pre-save HERE).
1. Wai Wai Noodles Instant Tom Yum Shrimp
I found these noodles when I was about 14 years old and since then they have been my absolute favourite noodles. I went through a stage where I would eat 4 packets a day. They are super good cause they taste amazing cooked and not cooked.
2. Wai Wai Noodles Rice Vermicelli Instant
These noodles are just really nice when you feeling like you wanna mix up the noodle style. Also, the flavour is so yummy. I sometimes change up the flavouring packets with the first one when I'm feeling something new.
3. Trident Instant Soup Thai Tom Yum Goong With Noodle
I really like these noodles because it makes me feel like I am being somewhat healthy when I am actually not. I am sort of obsessed with the tom yum flavour if you couldn't tell by now.
4. Nong Shim Instant Noodles Shin Ramyun
All of 2019 these were my sister and I's favourite noodles. They are great for when you are hungry cause the noodles are thicker than usual. Also, the spice is so nice. I also used to just eat these by putting them in sheets of seaweed.
5. Indomie Noodles Special Chicken
These are like semi-spicy chicken noodles. I like to have these when I'm just feeling like I couldn't handle the normal spice. If you couldn't tell I just am in love with spicy food.
Want to be the first to hear merci, mercy's debut EP in the flesh? A fourth show has just been added for the EP launch at Sydney's Oxford Art Factory. Secure your tickets HERE.
merci, mercy (4th show)

Fri 23 October 2020 | Oxford Art Factory, Sydney, NSW
FOR MORE BREAKING NEWS CLICK HERE