Take Five: All-Time Favourite Creature Features By The Cast Of Great White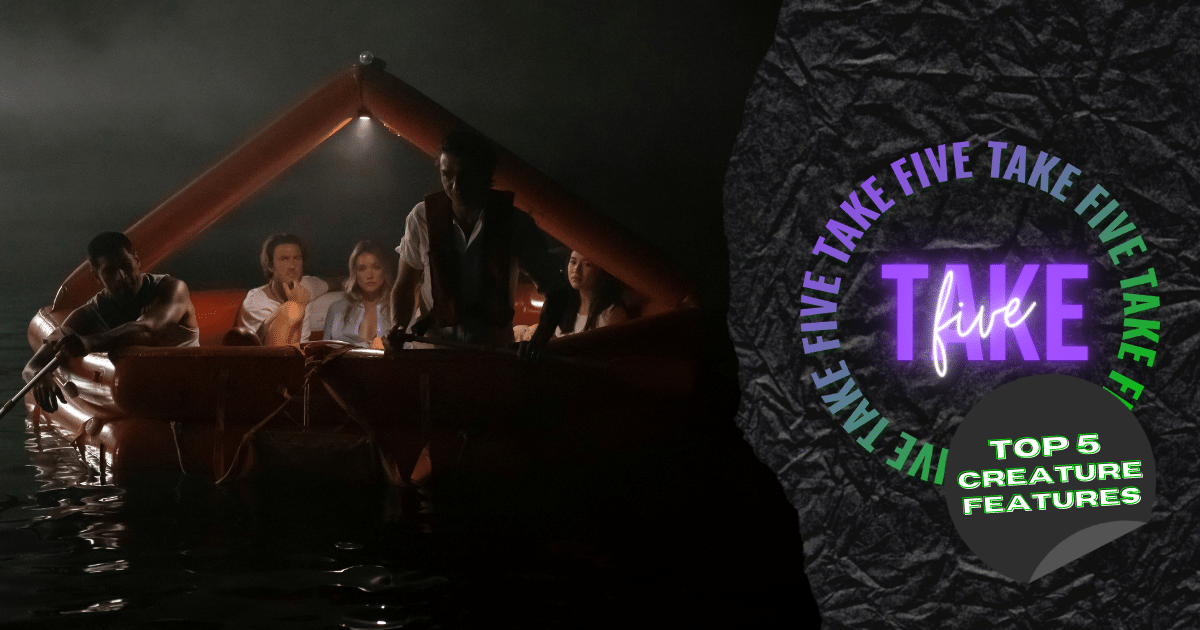 To celebrate the release of the upcoming creature feature GREAT WHITE from the team behind genre classics 47 Metres Down, The Reef and Black Water: Abyss - We sat down with cast members Aaron Jakubenko and Te Kohe Tuhaka to find out their all-time favourite creature features, and just in time for Shark Week (July 11).
Words by: Aaron Jakubenko
Jurassic Park (1993)
Directed by Steven Spielberg
I was born in the late 80's. So, the world of Jurassic Park was my introduction to the creature feature genre. And I have honestly watched the first three films again and again and again. Yes - that means I even love The Lost World.
Alien - 1979
Directed by Ridley Scott
Hard to beat the Sigourney Weaver and Ridley Scott Combo. And my nightly walks have never been the same since I watched it.
The Babadook - 2014
Directed by Jennifer Kent
Maybe not a "creature" feature.. But it sure is a monster of a film. And such an impacting one too, since it is so grounded in humanity.
IT - 1990
Directed by Tommy Lee Wallace
While his Drama/Thrillers are my favourite works of his - when it comes to creature features, Stephen King has to be one of the best to do it. So couldn't pass up the film that changed the way that I (along with most of the world) saw clowns. I wonder how many party clowns went out of business after "It" was released?


Jaws - 1975
Directed by Steven Spielberg
Aaron Jakubenko response: I'd obviously be lying if I didn't include this on the list. And re-watching Jaws was one of the main reasons I wanted to be a part of "Great White". Sharks truly are incredible beings - to be loved and revered.
Te Kohe Tuhaka response: I grew up in a surf city, so this always made me think about what was out there!
Words by: Te Kohe Tuhaka
King Kong - 1933
Directed by Merian C. Cooper & Ernest B. Schoedsack
I've always been into the creature genre and the original film was one of the very first films I saw growing up.
Anaconda - 1997
Directed by Luis Llosa
Because snakes scare the hell out of me.
Independence Day - 1996
Directed by Roland Emmerich
The original film. It's not an 'animal' but who doesn't like a good alien flick.
Great White
Directed by Martin Wilson
Because even though I knew it was a mechanical shark while filming, it still scared me in the water! I can't wait for audiences to see it on the big screen.
You can catch GREAT WHITE on all major digital platforms from June 30 and on Blu-ray, DVD and digital rental from July 7.
FOR MORE BREAKING NEWS CLICK HERE