Here's What's Happening Across The Country For NZ Music Month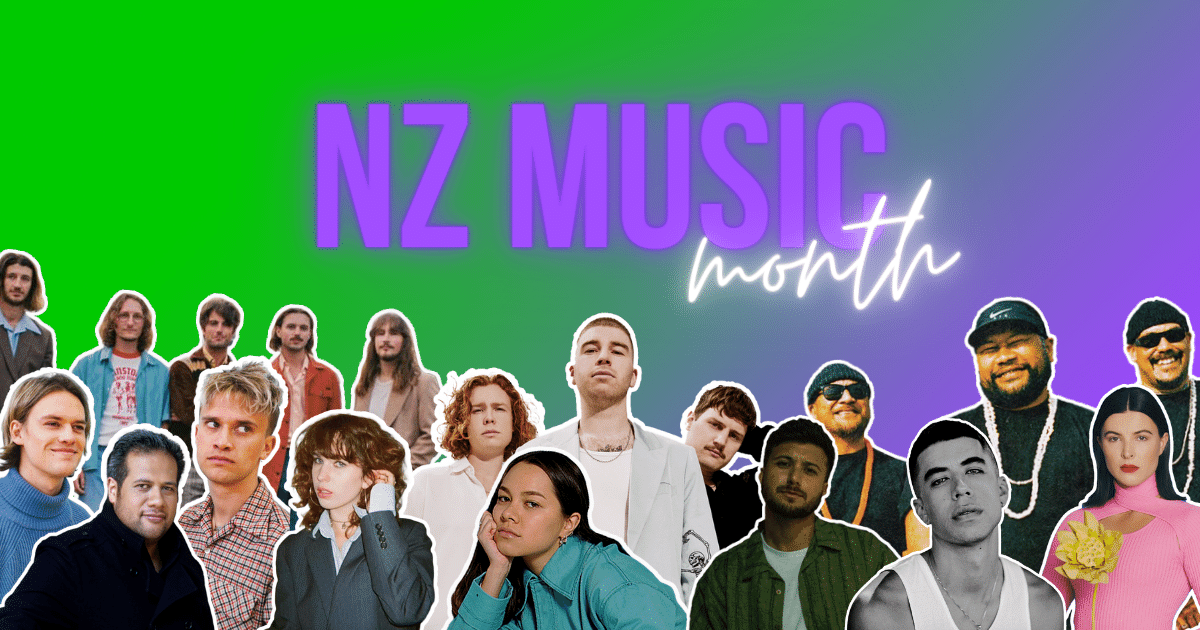 NZ Music Month is here! To celebrate the best in local Kiwi music we've handpicked a bunch of amazing events, exhibitions and releases rolling out across Aotearoa during the month of May. Check out our top picks below.
Phoenix Rising
Wed 5 May 2021 | Wynyard Pavillion, Auckland
Calling all budding music industry creatives, Phoenix Rising returns for their second networking event of the year. Hosted at Wynard Pavillion this Wednesday, the event will feature a night of conversation, inspiration and connection, featuring special guests, singer-songwriter Cassie Henderson, Founder and executive producer of 212 Music Group Cary Caldwell and Production Designer at Human Person Ben Dalgleish.
More info and tickets HERE.
Waiata Anthems
This highly anticipated TV series invites some of the country's most loved Kiwi acts to re-record previous songs from English to Maori language. This season Waiata Anthems features performances from the likes of Che Fu, Bic Runga, Katchafire, Hollie Smith and Don McGlashan. The series will air exclusively on TVNZ OnDemand from 1 May.
Stream the series HERE.
NZ Music T-Shirt Day
Friday 28 May 2021
NZ Music Tshirt Day is a massive nationwide celebration of New Zealand's music scene, launched by MusicHelps to help raise funds to support people working within the live music and events space that are experiencing financial hardship. The event returns Friday 28 May with music fans encouraged to wear their favourite local music t-shirt and make a donation toward the MusicHelps fund.
For more info or to make a donation visit the NZ Music T-Shirt Day website HERE.
Auckland Live: Historical Music Venues Tour
Every Saturday in May | Auckland
Immerse yourself in the rich history of Auckland's live music scene with a tour through Auckland CBD's most iconic music venues, past and present. The free tour takes place every Sunday this month, kicking off from Sat 8 May.
Secure your spot HERE.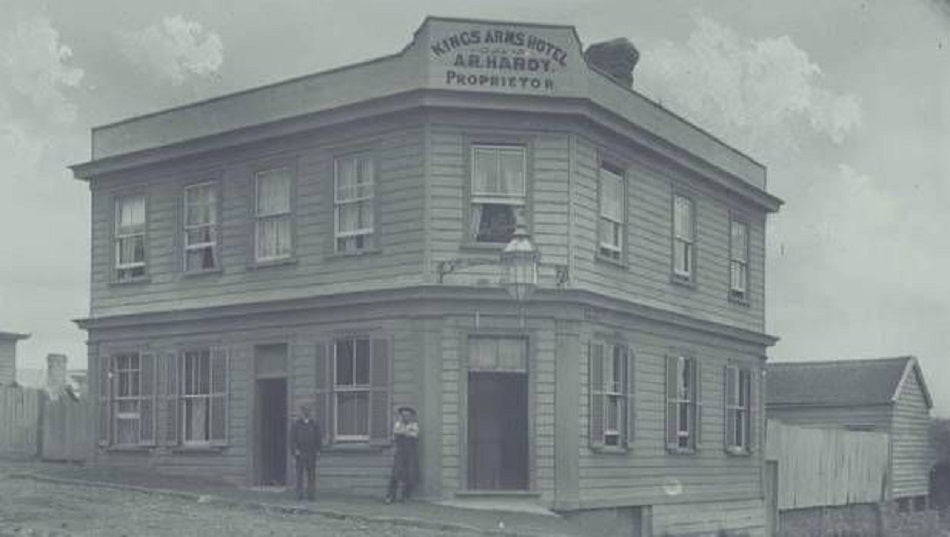 Harper Finn & LA Women
Thu 6 - Sat 15 May 2021 | Ngaio Marsh Theatre, Starters Bar, MEOW and Sweat Shop Brew Kitchen
Two of New Zealand's hottest new acts, Harper Finn and LA Women, are joining forces and hitting the road, bringing their infectious pop hits to stages across Christchurch, Dunedin, Wellington and Auckland this month.
More info and tickets HERE.
RIIKI LIL NZ Tour
Fri 14 - Fri 21 May 2021 | Whammy Bar, Auckland & MEOW, Wellington
Wellington-based indie-pop act RIIKI heads on her debut NZ tour this month, visiting Auckland's Whammy Bar and Wellington's MEOW.
RIIKI broke into the scene in 2019 with her first singles 'One Day' and ZM-playlisted 'High Heights', co-produced by Simon Gooding (known for working with global artists such as P!nk, Dua Lipa and Migos). In 2020 RIIKI followed up with singles 'Share Your Luv' and 'Good Times', the latter of which landed her first #1 on the Hot NZ Singles Chart.
More info and tickets for RIIKI's LIL NZ Tour HERE.
The Art of the Record
Coinciding with the 21st anniversary of NZ Music Month, The Art of the Record takes 21 iconic album covers on the road. The exhibition kicks off at T maki Makaurau in Auckland and will then travel to Wellington, Christchurch and Dunedin later this month.
More info HERE.
The Legendary NZ Music Month Quiz
Tue 25 May 2021 | The Tuning Fork, Auckland
It just wouldn't be NZ Music Month without the opportunity to showcase your knowledge of Kiwi Music right?! The Legendary NZ Music Month Quiz returns Tue 25 May at The Tuning Fork in Auckland. More info to come.
Secure your tickets HERE.
SIX60: Till The Lights Go Out
Thu 6 May | Aotea Square, Auckland
To celebrate the first week of Nz Music Month Auckland Live will be showing the newly released documentary about iconic Kiwi outfit SIX60 on their giant outdoor cinema screen.
More info HERE.
Live Music in Britomart: Stand Up Stand Out (SUSO)
Every Wednesday in May | Britomart, Auckland
Auckland Live and SUSO present a showcase of emerging Auckland talent every Wednesday evening throughout NZ Music Month. Enjoy performances from Katie-Lee Webster, Eugene Odiaz, Erin Geraghty and Silika Isaia.
More info HERE.
Balu Brigada & Rhys Rich w/ Aunty El
Sat 15 May 2021 | MEOW, Wellington
Alternative pop duo Balu Brigada and rising alt hip hop artist Rhys Rich team up for one night only at Meow Sat 15 May, with special guest Aunty El adding extra heat on support duties.
More info and tickets HERE.
Dolphin Friendly 'Lifetime' Tour
Fri 28 - Sat 29 May | The Tuning Fork, Auckland & MEOW, Wellington
After spending the last six months writing and recording, local outfit Dolphin Friendly celebrate the release of their forthcoming EP with shows this May in Auckland and Wellington. Supported by a local and diverse lineup of up and coming talent.
10% of tour profits will also be donated to the Emotional Wellbeing Foundation to support mental and emotional health.
More info and tickets HERE.
Can't make it to any events this month? Get a taste of the amazing talent coming out of New Zealand via our Spotify playlist below.
FOR MORE BREAKING NEWS CLICK HERE