Four Local Acts On The Rise You Should Check Out At Bluesfest In 2021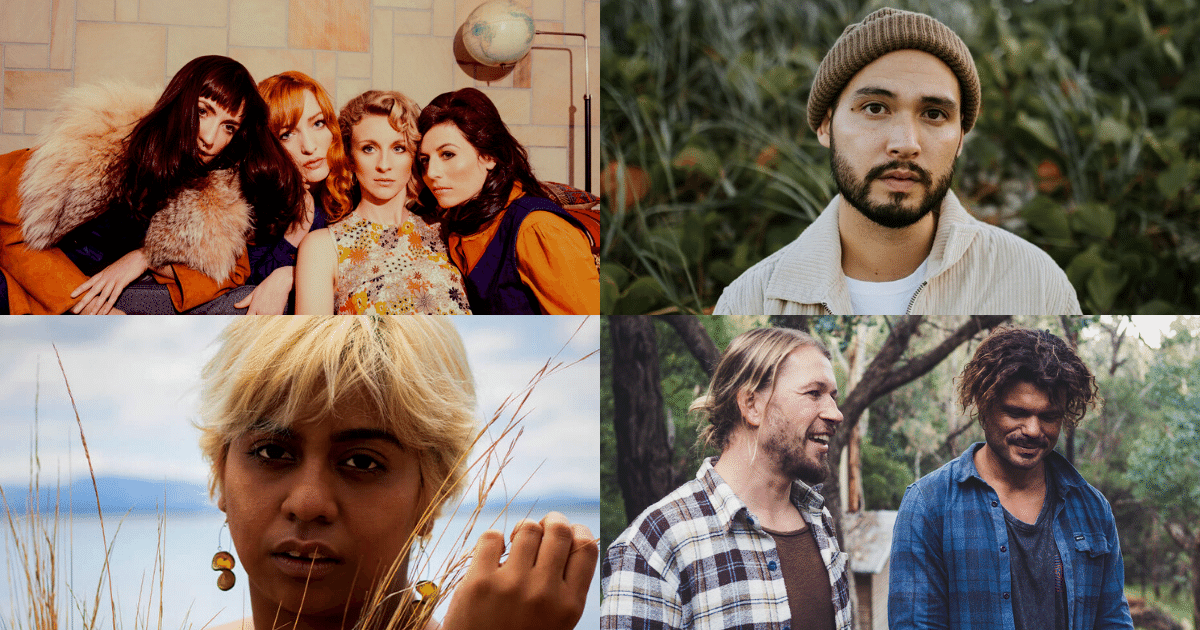 As Bluesfest prepare for their first-ever all-Aussie event in 2021, we thought we'd take a moment to highlight some of the amazing rising stars performing at Bluesfest in the new year.
All Our Exes Live In Texas
All Our Exes Live in Texas are an all-female folk group formed in 2013 by Hannah Crofts, Georgia Mooney, Elana Stone and Katie Wighton. Since their inception, the outfit have become fast-favourites within the folk scene, with their debut album 'When We Fall' taking home an ARIA Award for Best Blues & Roots album in 2017.
The outfit brings their stunning and captivating live show to the Bluesfest stage on both Friday 2 April and Saturday 3 April.
Emily Wurramara
Emily Wurramara is an ARIA Award-winning singer-songwriter originally from Groote Eylandt in the NT. She released her first EP at the mere age of 16 and has been on the rise ever since. Emily injects electric and soulful energy into her music, providing an important voice to First Nations people.

Catch Emily perform at Bluesfest 2021 on Saturday 3 April and Sunday 4 April.


Garrett Kato
If there's one act to put on your list of must-see's next year at Bluesfest it's Garret Kato. Since moving to Bryon at 23, The Canadian-born, Australian-based singer-songwriter has been absolutely killing the game, catching the attention of Aussie faves Bernard Fanning and Kasey Chambers. 202 has also been a huge year for the young muso, releasing a brand new EP in August and also teamed up with folk sweetheart Julia Stone to release a track titled 'Breath It In'.
Catch Garret perform at Bluesfest on Thursday 1 April and Sunday 4 April.
Josh Teskey & Ash Grunwald
Josh Teskey and Ash Grunwald are no strangers to the big stage. The pair have recently joined forces to create one of Australia's most exciting and formidable new collaborations. They released their first joint eight-track LP titled 'Push The Blues Away' on Nov 13 and we're huge fans.
Catch the pair perform tracks from the LP at Bluesfest on Monday 5 April. You can also catch Ash perform solo on Thursday 1 April and Friday 2 April, as well as Josh performing alongside the longstanding band, The Teskey Brothers on Sunday 4 April.
Catch all four acts and more at Bluesfest in 2021. Tickets are on sale now, secure yours HERE.
BLUESFEST 2021
THU 1 - MON 5 APRIL 2021
TYAGARAH TEA TREE FARM, NSW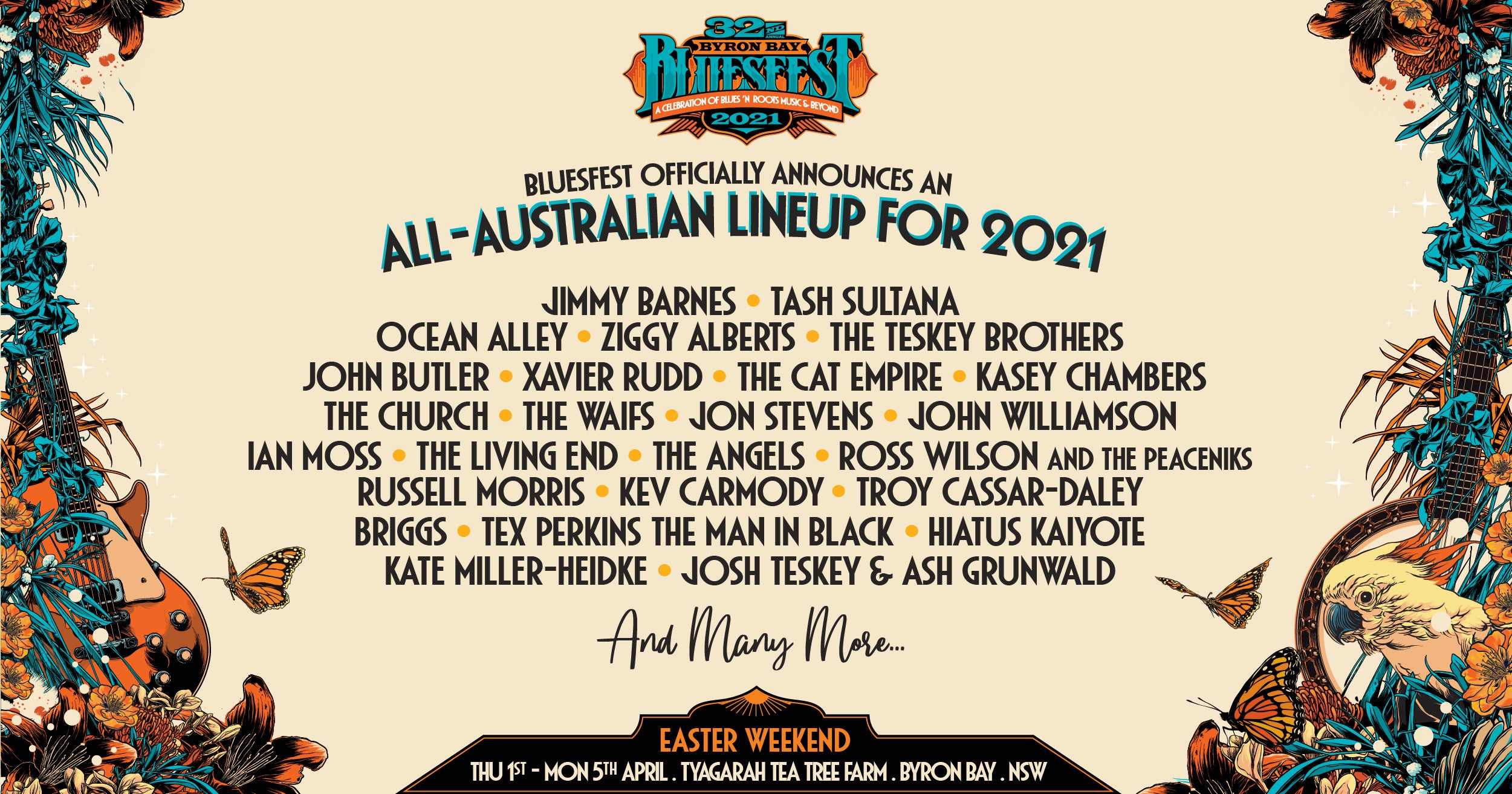 FOR MORE BREAKING NEWS CLICK HERE