Featured Artist: Azure Ryder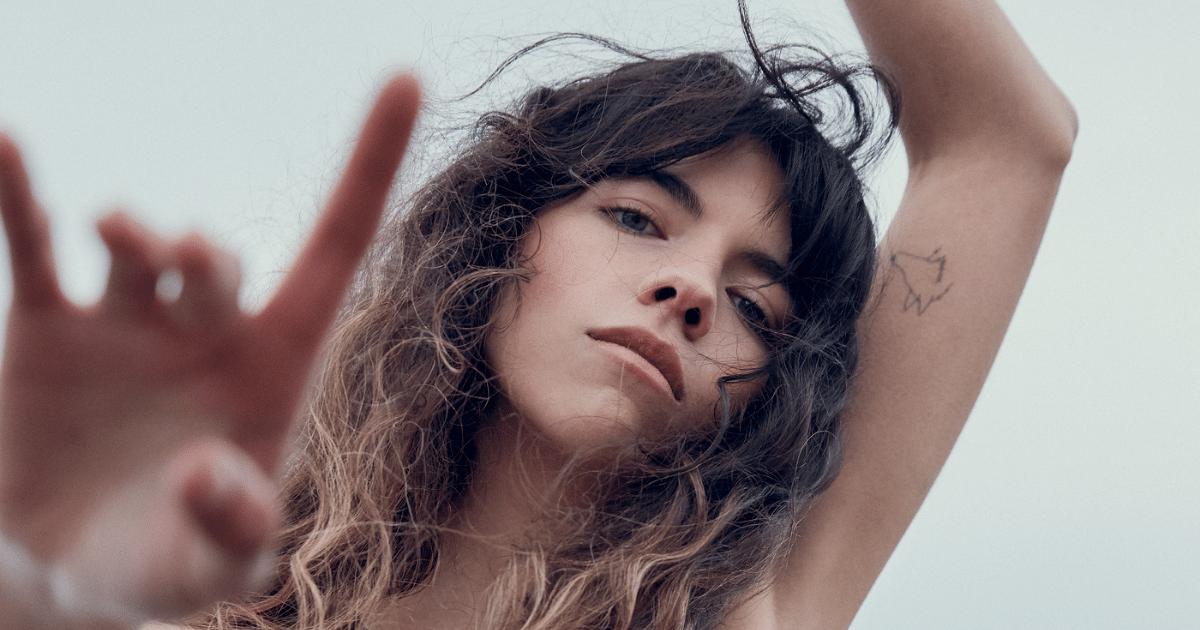 Whilst 2020 has thrown us some serious curveballs, one welcomed addition for the year is 24-year-old singer-songwriter, Azure Ryder. The Sydney-based rising star made her debut back in February with her single 'Dizzy'. She has since released two singles, a debut EP and just last week dropped her beautiful sophomore EP titled 'Crazy With The Light'.
We caught up with Azure ahead of her first-ever live shows at Oxford Art Factory to find out about her debut EP, how she stayed motived through lockdown and her feelings towards her performance on the big stage next week. Read the full interview below.


Tell us a bit about yourself
I grew up with the sea by my side and nature as a friend, it taught me how to be human, and learn from the beauty through the eye of a storm and the blue of the sky. Music entered my world from a very young age, I spent days with my parents surrounded by Dusty Springfield, Sam Cooke, Carol King, Elvis Presley, and Norah Jones while my older brother made sure to educate me on the world of RnB and Hip hop, Tupac and Beyonc joined the chorus. These musicians were all poets in their own right, it moved me, intrigued my heart. I first really found my voice at the age of five when my parents put me in my Primary Schools Church Choir. I knew from that moment the absolute power of music, the love it could bring to not only me but everyone else. So as I grew, music grew with me.
Mountains are my favourite landscape, I believe they are the complete reflection of life, the highs and lows that we watch in admiration are the peaks and valleys that also lie inside of us. I melt into the stars and moon and my spirit animal is a wolf, led by their passion, and trust in their instincts. I have always loved writing, having a deep connection to words and the endlessly beautiful possibilities of expressing them. Nature allowed my heart to be wild, poetry allowed my stories to be heard, my music is my ode to all these things and how they have shown me how to feel.
If you had to describe your sound in three words what would they be?
Dreamy, heart-filled storytelling, mountains!
You've just dropped your debut EP 'Crazy With The Light', can you tell us how it all came together?
Yes, I did !! I wrote all the songs for this EP around the same time last year. I was back in Australia figuring out my visa to live in London, the trip turned out being a lot longer than I expected and with that arose a lot of up and down emotions from the past that I never released from my present. So at this time, I believe that the universe held me to the ground because I needed to write these songs and face these feelings.
This EP is my fascination with the relationship between the darkness and the light. We find it so easy to give love to the light but struggle to make space for it in the dark. This EP is my process through that emotion, the begin, middle and the end..the three stages that most of us never follow through to resolve. We get stuck in the middle, but if we don't move the energy we can't release it and we won't find our way from the tender darkness of the tunnel to the light. This is something I am still discovering and I hope I can keep learning together with anyone who chooses to listen to these songs. Emotion is all around us and in us, and 'Crazy with the Light' is embracing the beauty in the shadows and the shinning, just like nature does, if we can do that, we will find comfort in the chaos.
Given the crazy year we've all had, what were some things that helped you stay motivated while getting the EP ready for release?
This year through its craziness has really literally and figuratively forced us home to ourselves. Through the unease of this for me has also been the most solace. I feel like I have been able to wander into the awareness of these emotions, how they affect me both mentally and physically. That awareness in itself has been motivating because it has reassured me in what I want my music to say and how I hope it to feel in the hearts of those listening. Knowing that beyond myself I can hopefully bring some form of connection to people in a world so disconnected is the biggest constant motivation of all. I am so lucky to be on this journey, so no matter the state of the world, music is the reminder that we have each other.
You performed an absolutely stunning cover of Dua Lipa's 'Don't Start Now' for Like A Version not too long ago. Who are some other acts who have been really inspiring you lately?
Thank you so much !! That was such a wild experience that I am so grateful to triple j for, and I hope in doing so I was able to respect Dua's story but also bring myself completely into it. My ultimate inspiration forever and always is Stevie Nicks, her distinctive voice, her poetic words, and her spellbinding presence on and off stage is magnetic, she speaks, you listen, she sings, you feels, she moves, you move with her. She is all brave-hearted and unapologetic, both fierce and grateful. I hope to grow into a heart as wild as hers on this journey.

You're performing your first-ever live shows next week at Oxford Art Factory. How are you feeling about performing live on the big stage?
Holy moly the thought brings a fire growing all through my body !!! With everything that this year has been, to have the chance to embark on these first-ever live shows right now is something that I am incredibly grateful for. I have been in the crowd to so many amazing musicians at the Oxford Art Factory, so to finally be up on that stage myself, I just want to fill that room with as much magic and love as possible. Live is super important to me when we are all in that space together, the energy that moves, that collective high is something that doesn't exist in any other experience. That open, freeing feeling is something we crave, it's healing.
Catch Azure Ryder at Oxford Art Factory on Wed 2 December alongside special guest Jack Gray. Get tickets HERE.
Azure Ryder

Wednesday 2 December 2020 | Oxford Art Factory, NSW


FOR MORE BREAKING NEWS CLICK HERE