This event has passed and sales are now closed.
Kabaret Dietrich
6:00pm, Sat 14 September, 2019
Event Details
A beautifully rendered musical biography of Marlene Dietrich created and performed by Nikki Nouveau.

At one time Hollywood's highest paid actress, Marlene Dietrich died penniless. Her fascinating story is reimagined through her famous character Lola Lola in the classic 1930s film 'The Blue Angel'.

The show is set in Weimar Republic Berlin and unmasks the trials of an ageing film star, from her early beginnings as a musician, an under-recognised performance career in cabaret and theatre, through to her emergence as a shining legend of the silver screen. Dietrich was at heart a gentleman, prepared to take on a man's world in a man's uniform with a man's daring.

Featuring a repertoire of classic songs, including Falling In Love Again, Lili Marlene and La Vie En Rose, delivered in German, French and English with accompaniment by piano, accordion and musical saw, played by Nouveau.

Kabaret Dietrich is a uniquely inspiring interpretation of one of the greatest style icons of our time.
"Beautifully rendered biography through song, dance & music of legendary Marlene Dietrich"
-Fourth Wall Media
"Nouveau in full voice is mesmerising and her phrasing between singing and narrating is flawless. Nikki Nouveau is the epitome of class and reinvention"
- Theatre People

"Nouveau played a stunning musical accompaniment to her rendition of Falling In Love Again as part of her entrancing Fringe World tribute to the great chanteuse Marlene Dietrich, bringing out a saw and bow and whipping up a haunting melody. Who would have thought a carpenter's saw could sound so fine?"
-Perth Cafe Culture

"Nikki nails the unique timbre of Dietrich's voice and accent"
- Toorak Times
https://www.facebook.com/nikkinouveau/
https://www.instagram.com/nikkinouveaux/?hl=en
TICKETING INFO
This is an 18+ event.
Dinner & Show packages include entry, seating and a two course meal (entrée & main).
DOORS OPEN AT 6PM
MUSIC STARTS AFTER DINNER SERVICE, AROUND 8:30PM
SET TIMES ARE SUBJECT TO CHANGE FROM SHOW TO SHOW
PLEASE NOTE THE FOLLOWING:
When General Admission Ticket sales have closed on the day of the show they may still be available at the door on the night.
Once purchased tickets are non-refundable & non-transferable
(applies to both Standing and Dinner sales)
A booking fee applies to all advance tickets. (All quoted prices include tax).
Please note: tables cannot be joined together on the evening. Please ensure everyone you wish to seat at your table is included in your booking to avoid being seated separately.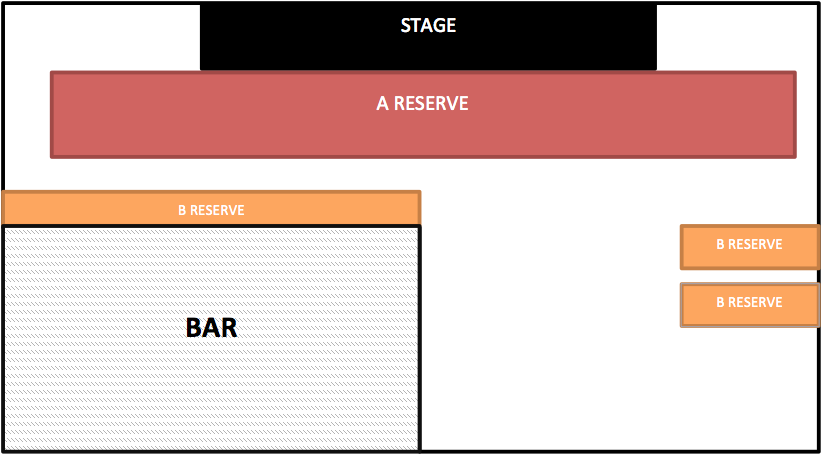 A RESERVE (INDIVIDUAL TABLE)
B RESERVE (HIGH TABLES AND STOOLS)
VENUE INFO
Over 18's only unless advertised otherwise.
All children under 18 not permitted including small children and babies.
Photo ID is essential, acceptable ID is a current and valid Australian Photo Drivers Licence or Passport
(Please check with the venue for any other acceptable forms of photo ID).
The venue reserves the right to refuse admission to any person.
Intoxicated persons will not be admitted.
No thongs or steel cap boots.
Dangerous behaviour including Crowd Surfing, Stage Diving, Moshing and Violent Dancing is not allowed and will result in your immediate removal from this venue.
Inappropriate behaviour at this venue will lead to your banning.