This event has passed and sales are now closed.
Darkbeat, Half Wild, & Coco Poco Loco presents:
DISTRIKT w/ BEN SEAGREN (USA), DJ KRAMER (USA), PAUL GEDDES (USA) @ Railway Hotel [Brunswick], Sat April 9th
12:00pm, Sat 9 April, 2016 - 7:00am, Sun 10 April, 2016
Event Details
Half Wild, Darkbeat & Coco Poco Loco Present...
DISTRIKT
Featuring...
BEN SEAGREN (USA)
[DISTRIKT /Stereo Productions / Selected Records]
DJ KRAMER (USA)
[DISTRIKT / Methodrone]
PAUL GEDDES (USA)
[DISTRIKT]
SAT 9th APRIL @ RAILWAY HOTEL [Brunswick]
DRESS THEME: Festival Finest or Burner Attire
***** ***** ***** ***** ***** ***** ***** ***** ***** ***** ***** ***** *****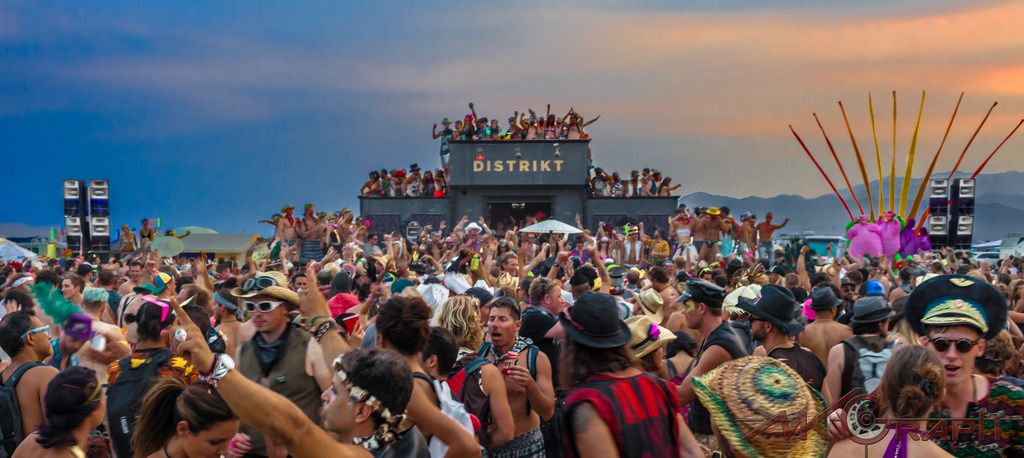 After years of getting down and dirty on their dance floor, we are thrilled to present a day with the renowned Burning Man theme camp, DISTRIKT!
Bringing a slice of the electric energy, debauchery and untold creativity seen at their day parties on the playa, DISTRIKT will transform the Railway Hotel [Brunswick] into a burners wonderland for what is set to be an unforgettable afternoon across the entire venue.
Those who have attended the burn will attest not just to the utter madness that goes on during DISTRIKT day parties but to the calibre of their music. Crossing the Atlantic for their first show down under, we welcome co-founders Ben Seagren, DJ Kramer and Paul Geddes to showcase that special DISTRIKT sound and take us back to those dusty hot days deep in the Nevada Desert.
Brought to you by three passionate crews joining forces for the first time ever; Coco Poco Loco, Half Wild & Darkbeat ask you to dust off your festival frocks, pull on some spaceman tights, slap on a dusty pair of flamingo sunglasses and join us for a day of tomfoolery!
We can't wait!

***** ***** ***** ***** ***** ***** ***** ***** ***** ***** ***** ***** *****
DOORS OPEN
12pm (Midday) til Late

CHEAP DRINKS + CHEAP MEALS
SUPPORT LINE-UP TBA SHORTLY

***** ***** ***** ***** ***** ***** ***** ***** ***** ***** ***** ***** *****

@ RAILWAY HOTEL
291 Albert Street, Brunswick
PH: 9380 8888