This event has passed and sales are now closed
Event Details
Shannon Noll makes a return to the Ettamogah in July. He blew the house down during his concert last year, and now you have the chance to see him live again. He will be playing all his favourite hits including a crowd favourite "What About Me" and more.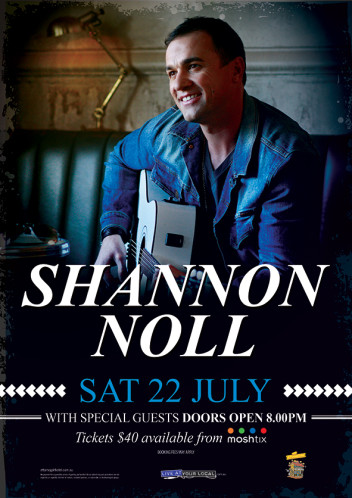 Other events you may like
Groovin The Moo | Canberra 2018
|
Subscribe to the weekly moshguide!